CPR Courses and AED Training for BLS and Heartsaver CPR Certification
Through our American Heart Association Training Center
students learn the basic steps to perform adult, child, and infant Cardio Pulmonary Resuscitation (CPR) in conjunction with the proper use of an Automated External Defibrillation (AED). Depending on your certification needs, Cardiac Life offers Heartsaver
®
, Basic Life Support (BLS),
Online Blended CPR Training
courses and more. Our CPR courses are thorough, engaging and present students with real-life experiences and hands-on practice to assure CPR/AED competence.
Cardiac Life is equipped to bring our CPR courses onsite to your organization or we host classes at our local AHA Training Center in Rochester, New York. After completing the American Heart Association's training requirements you will earn your CPR/AED certification and will be able to utilize your CPR skills in your work and private life with confidence to save a life.
Being trained and prepared with CPR and the use of an AED can mean the difference between the life and death of a friend, co-worker, or loved one. Knowledge is power, and you will have the power to help someone in an emergency by delivering high-quality CPR and using an AED once you become CPR certified. Keeping up with changes in CPR, maintaining your skills, and renewing your CPR certification every two years will help provide peace of mind no matter what stage of life you're in.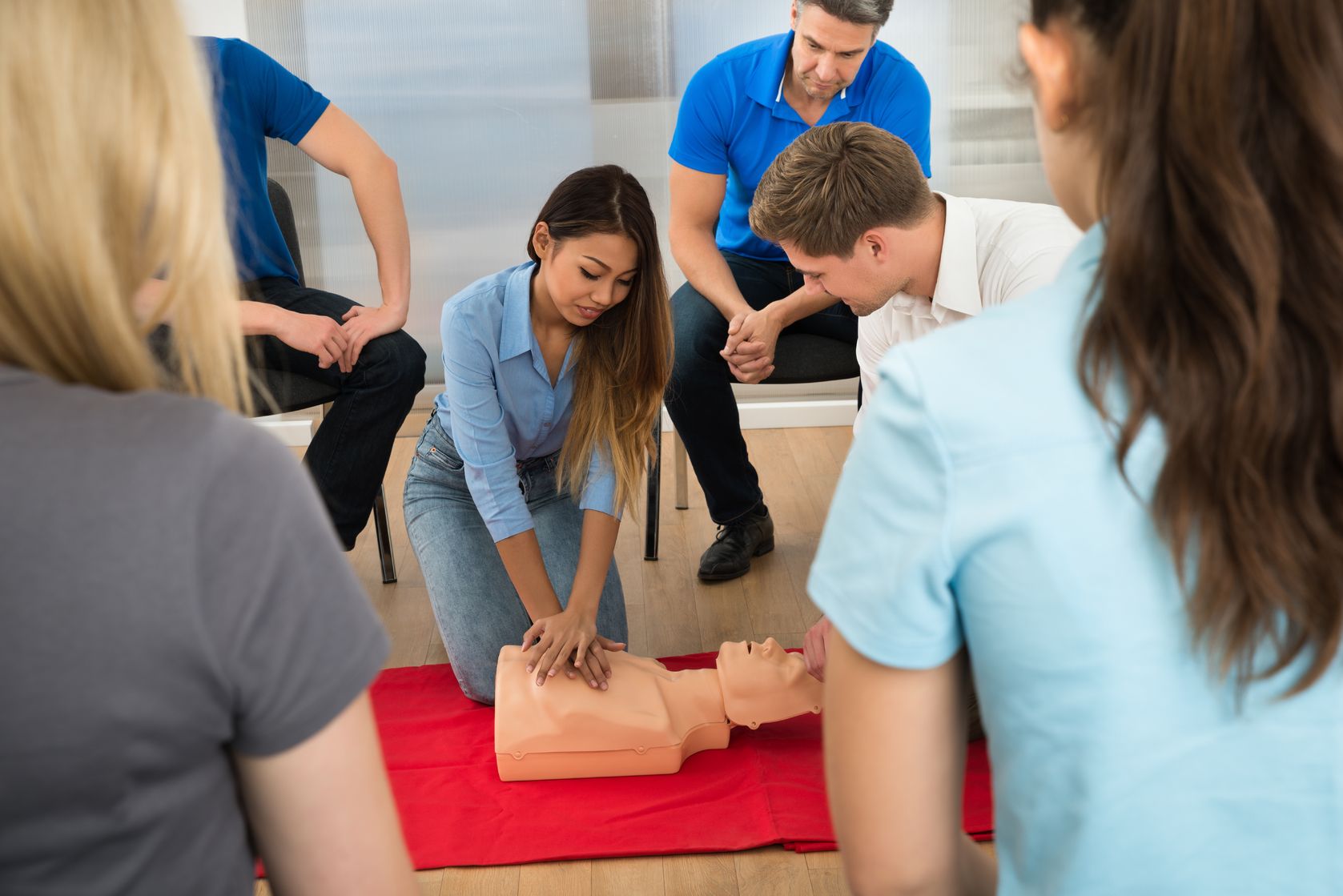 CPR Courses Offered by Cardiac Life
Name of Class

Class Type

Duration

Recommended for healthcare providers and professional rescuers to meet certification requirements. The Basic Life Support course trains participants to promptly recognize several life-threatening emergencies... Read More

give high-quality chest compressions, deliver appropriate ventilation and provide early use of an AED. In the instructor-led course, students participate in simulated clinical scenarios and learning stations. Students will work with the American Health Association's BLS Certified Instructor to complete skills testing and hands-on practice and students are required to take a written exam.

Healthcare Providers

4 Hours

American Heart Association certified instructor-led course that teaches adult, child CPR and proper use of an AED; infant CPR; and how to relieve choking in adults, children, and infants... Read More

This course teaches skills with the AHA's research-proven practice-while-watching technique, which allows instructors to observe the students, provide feedback, and guide the students' learning of skills.
This course is recommended for those with limited or no medical training who needs a course completion card in CPR and AED use to meet job, regulatory, or other requirements.

CPR

4 Hours

Heartsaver (CPR/AED/First Aid)

An American Heart Association certified instructor-led course that teaches students critical First Aid skills needed to respond to and manage an emergency until the medical service students critical First Aid skills... Read Moreto respond to and manage an emergency until the medical service team arrives. This course is recommended for those with limited or no medical training. Skills covered are First Aid; choking relief in adults, children, and infants; medical and injury emergencies; and what to do in a for
Sudden Cardiac Arrest emergency with adult CPR and proper use of an AED. This course is taught with the AHA's research-proven, practice-while-watching technique, allowing instructors to observe the students, provide feedback, and guide their learning skills.

CPR & First Aid

6 Hours

An instructor-led course that teaches students critical skills to respond to and manage an emergency in the first few minutes of an SCA incident until the emergency medical services team arrives... Read MoreStudents learn duties and responsibilities of First Aid rescuers; First Aid actions for medical emergencies, including severe choking, heart attack, and stroke; skills for handling injury and environmental emergencies, including external bleeding, broken bones and sprains, and bites and stings. This course is for those with limited or no medical training who needs a course completion card in First Aid to meet job, regulatory, or other requirements.

First Aid

2-3 Hours

Heartsaver Pediatric First Aid

A classroom, video-based, instructor-led course that teaches students to respond to and manage illnesses and injuries in a child or infant in the first few minutes of a Sudden Cardiac Arrest until professional help arrives... Read MoreThis course is ideal for child care workers, teachers, youth organizations and others.

CPR & First Aid

7 Hours

Instructor (American Heart Association) CPR/AED Training


The Heartsaver and BLS certification course is designed to prepare instructor candidates to teach American Heart Association instructor-led and online blended CPR training skills courses. Instructor candidates will learn... Read Morehow to effectively use AHA Instructor teaching materials, ensure that their students meet learning objectives, offer student coaching skills, provide an objective skills performance

Healthcare Providers

8 Hours (after prerequisites)





"Your trainer was absolutely wonderful!! His knowledge and enthusiasm kept us informed and attentive throughout the session. Great presentation! His friendly manner made us feel comfortable and he encouraged participation with his hands-on training approach. We left the class feeling educated, informed and confident."

-Lynne Schaefer