AED Wall Signs | Defibrillator Signs
Do you have high-quality Automated External Defibrillator safety signs at your location?

Cardiac Life™ is one of the largest distributors of FDA approved public access Automated External Defibrillators (AEDs). An AED is a medical device that delivers an electrical shock to the patient's heart and helps save a life.

We have a wide variety of AED signs available to locate your emergency supplies. They can be displayed in a variety of locations, which allows for easy visibility of your rescue products.
Signs we offer:
Window Decals
Flat
V-shaped
Standout
Fire
And more
Available for:
Workplace Safety
First Aid
Fire Emergency (Direct people to your fire extinguisher, fire alarm, fire blanket, and fire hose)
AED Location (AEDs save lives, and with correct labeling, bystanders will know where to locate the AED)
AED Inspection (Allow people to be aware of your maintenance)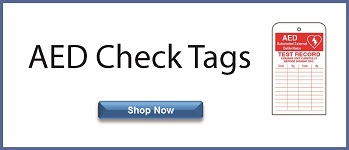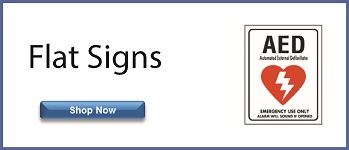 ---