The Mobilize PUBLIC ACCESS Rescue Station is Empowering Bystanders to Save Live. The Mobilize Rescue System combines the equipment needed in the case of an emergency with the knowledge to empower all bystanders.
Case Features: Inside each Carrying Case are 4 Individual public access Utility Kits for distribution during a mass casualty event

Equipment: Modern supplies to manage severe bleeding, cardiac arrest, seizures, choking, and more
Technology: The easily downloadable Mobilize Rescue app quickly empowers entire communities with 'just-in-time' training to manage critical life-threats.
Equipment & APP Integration: Color-coded and numbered supplies match the app's instructions exactly.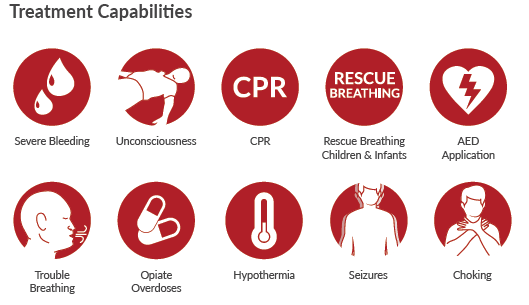 PUBLIC ACCESS - Mobilize Rescue Station
Related Products