The Mobilize UTILITY Rescue System is Empowering Bystanders to Save Lives.
UTILITY Rescue System comes in a Soft Case with Public Access Rescue Supplies for Trauma and Cardiac Arrest. The Utility Kit is an individual public access kit. Includes One User App License
Equipment: Modern supplies to manage severe bleeding, cardiac arrest, seizures, choking, and more
Technology: The easily downloadable Mobilize Rescue app quickly empowers entire communities with 'just-in-time' training to manage critical life-threats.
Equipment & APP Integration: Color-coded and numbered supplies match the app's instructions exactly.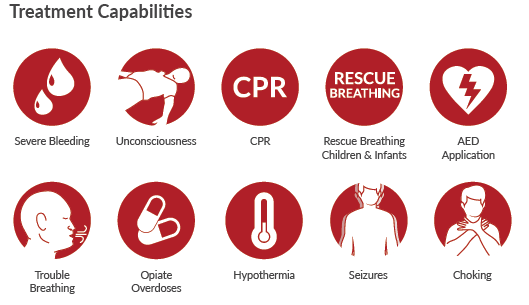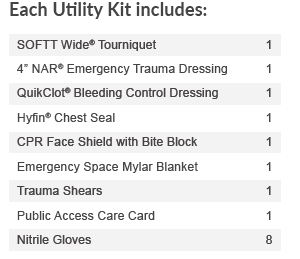 UTILITY - Mobilize Rescue System
Related Products